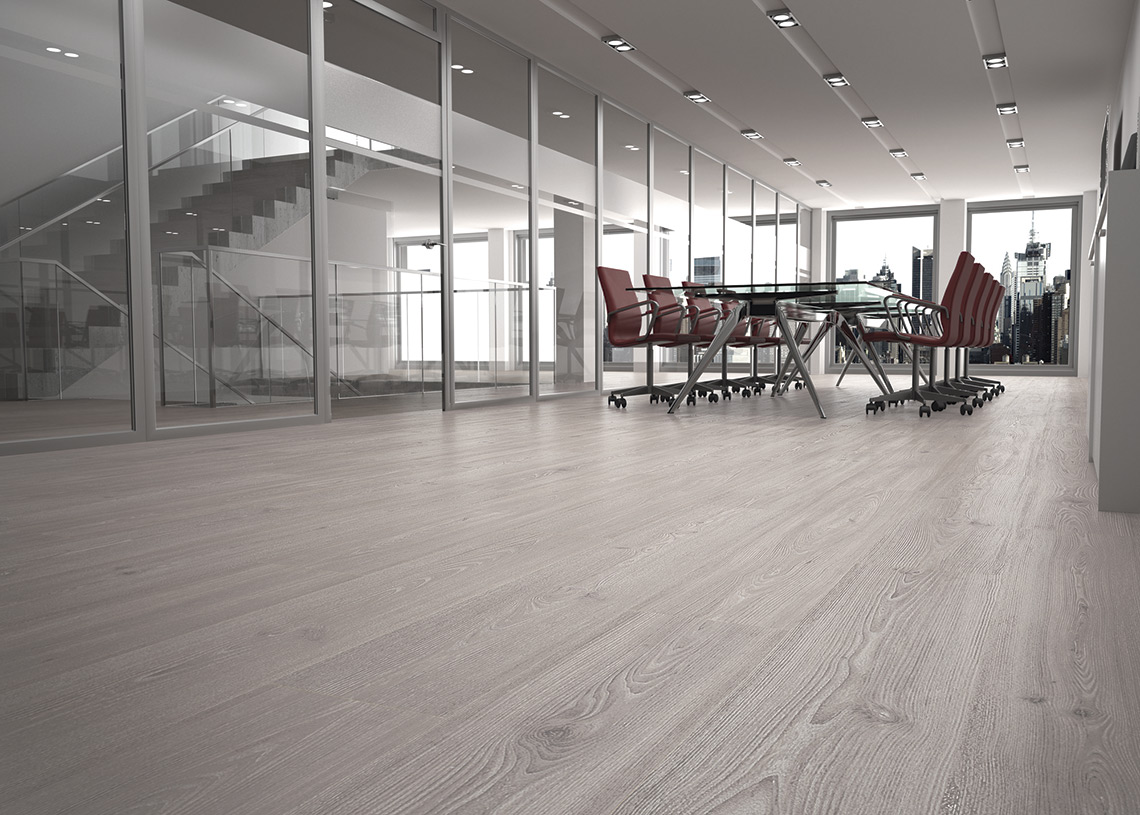 23 Ene

Wood floor: a solution full of possibilities

Wood provides a close relation to nature and feels warm and comfortable. From the first moment you enter a room with a wood floor, an atmosphere of calm and well-being is perceived.

The designs and colors now available for wood floor provides you the choice of freedom to follow a specific theme that you had in mind. Different sizes, qualities, composition and ways of installing make this material one of the most versatile of the market.

Because of that, there are many ways through which you can categorize wooden flooring. You can group these floors in terms of material type, the form, or the way floor is installed. Generally, tends to be grouped by the type of material used like engineered flooring, solid wood flooring, laminated flooring etc.

Each one of them has its own characteristics and it will depend on your necessities and the use that it will have, that one or another will suit you. No matter what wood floor you choose, it will enrich the room and bring that touch of elegance that we all look for.

Another reason for choosing wood for floor is that it is easy to keep clean and maintain. Rugs and carpets usually absorb too much dust and provides home for several irritating bugs, but with wood flooring, you can easily eliminate these issues without losing that comfort of a warm environment.

Wood floors are a long-lasting, aesthetically pleasing, and affordable interior floor covering. Let the infinite designs, elegance and comfort dazzle and revalue any space. Play with colors, textures and different forms of installation to create unique spaces full of design. Search within the great FINIXIA wood floor catalog and let our experts advise you on the best product that will fulfill your needs.

 

The benefits of wood floor laminate

The flooring of a home, store or office is one of its defining features. Wood laminated flooring remains one of the most popular options, as it is a naturally inviting, beautiful and timeless material. Wood floor laminate is made from composite wood pressed together at high temperatures. The image of hardwood is then placed over the composite wood, covering it to form the laminate.

The way wood floor laminate is made makes it less expensive than other types of flooring, but the materials are engineered to give lasting durability and strength.

Laminate flooring is one of the most feature rich flooring materials you could hope to find, possessing such useful benefits as the variety of attractive styles. Laminate is made using a high-definition printer that creates almost any realistic design you can dream of. Laminate is available in a variety of colors and styles, not to mention a variety of textures. You can choose from different types of wood styles, from cherry to oak, and more. There are also different thicknesses of wood floor laminates and plank styles. You can also choose from: smooth, embossed or textured, and distressed or hand scraped, surface finishes.

The amount of traffic your flooring will see will depend on the type of laminate flooring you choose.

It will be completely different feeling if you install smaller pieces or bigger ones. With small pieces of laminate you can create patterns and bold designs meanwhile with bigger pieces you will achieve the feeling of extra space and continuity.

Another good feature of wood floor laminate is that it is a pretty easy surface to keep looking great. Normal maintenance of vacuuming or sweeping will keep your flooring looking great daily.

Do not miss the opportunity of knowing FINIXIA infinite catalog of designs and sizes, and you will find just the one that you need for your project.