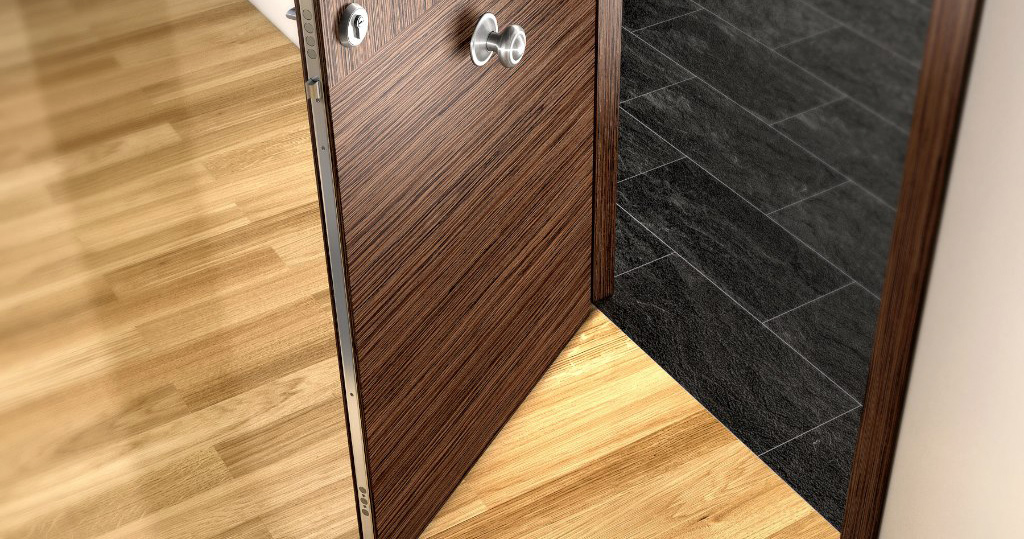 17 Feb

Wooden doors: Types and benefits

Types of interior wooden doors

Something as simple as a door can be really difficult to choose when decorating a space and it will have a big importance in the final result. So it is important to know what types of door exist and how to choose between them.

Wood doors used in residential construction come in three types: solid wood, hollow core, and solid core. Each type of door is constructed differently and has its own advantages and disadvantages.

The solid wood doors are made either from a solid wood slab or, more commonly, a frame-and-panel construction that uses natural wood. This type of door are 100% made with natural wood so it is the best choice if what we are looking for is historical authenticity and a classic look.

Hollow core doors are constructed with hollow cores as a light, cost effective alternative to solid core doors. These doors can easily be created in any style, and with certain paneling, veneers or styling, can easily be made to look like solid core doors. They normally feature a timber frame made out of hardwood or pine, along with solid 'lock blocks' on either side of the. The 'core' of the door is filled either with waste paper or a cardboard lattice or honeycomb. This doors are perfect for interior spaces of any kind.

The solid core door has a mixture of wood particles glued together with heat, resins and hydraulic pressure to produce a uniform, consistent product that conform the core of the door. Hollow core doors are noticeably lighter than solid core doors and are easier to handle and install. Solid core doors provide more security than hollow core doors.

This doors have different finishes with endless designs to choose from. Laminate finishes offer a variety of colors and wood grain appearances. For a more traditional look, veneers finishes are the perfect choice.

In Finixia we have the best quality, a wide range of designs, all kinds of doors and an expert team to assist you in choosing the best product for your project.

The benefits of entrance wooden doors

An entryway is the focal point of a home's facade. It is the starting point for everything that happens inside a home. Therefore it is vital to give the importance that this piece deserves within the selection of carpentry for housing.

One of the most demanded materials for this type of doors is wood. And we are not surprised because wood gives the feeling of warmth, well-being and security that we are looking for when we get home like no other material. It has unmatched style and sophistication, besides the ability to add a lovely natural element to the house.

But not only it has good design qualities, but it also has great technical characteristics. It reduces external noises and increases energy savings since wood is a bad conductor of heat.

Solid wood is a strong and durable material, resistant to being kicked in or broken down.

Strong and secure, they offer unlimited design flexibility along with solid good looks. Entrance wooden doors can be custom crafted in almost any shape or size and incorporate whatever molding profiles, panel configurations, glazing options, or carvings that you please.

Whatever architectural style your home features, you will find endless of options that will complement both its exterior and interior. From sleek and modern to heavy, ornate and traditional, you can choose virtually any features you like. Windows, transoms and hardware are just a few of the options you can add to your entry's design.

As for finishes, most homeowners prefer to highlight the natural beauty of the wood by using a stain finish. However, wood doors have no color limits if what you are looking is a colorful door. This is an advantage that you just won't get with other door materials.

This type of entrance doors are perfect for covered entryways where rain and direct sun cannot damage the door and it also, will need less maintenance.

Combine it with an elegant lock and hardware and you will have the perfect entrance for your home.