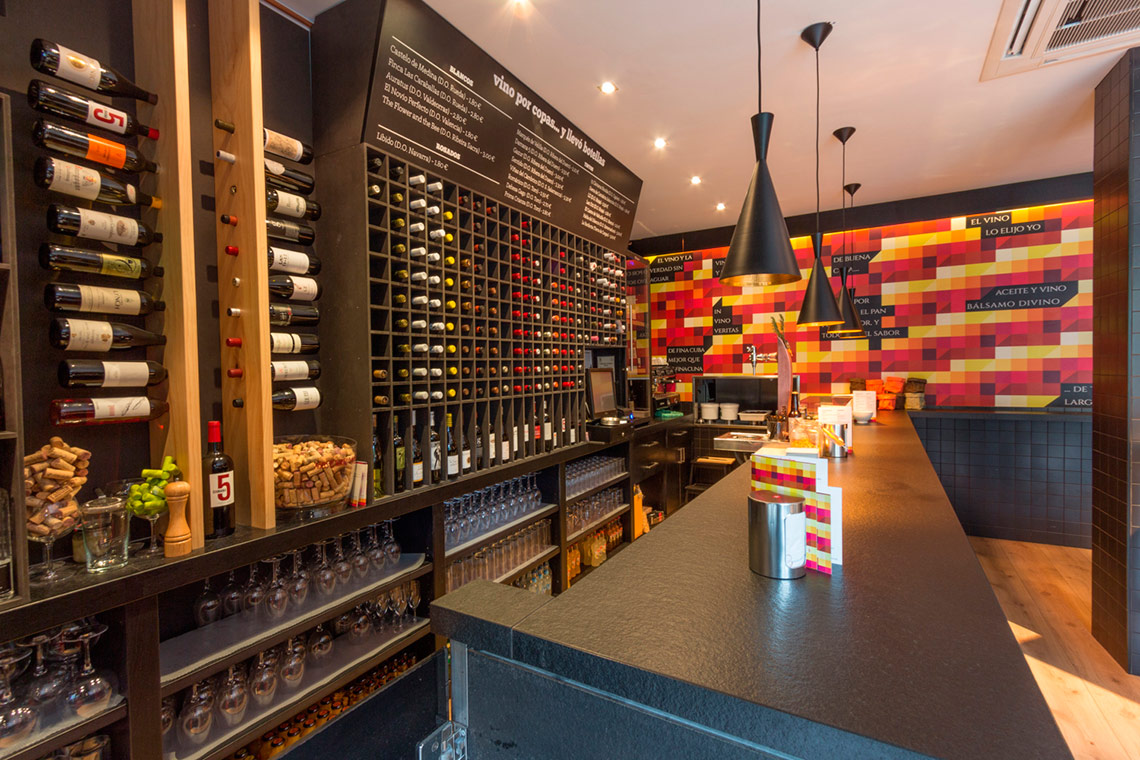 25 Nov

Decorative Panels as a alternative for cladding

In interior cladding, decorative surfaces play an important role. Interior decorative surfaces are the main piece in designs and trends on a final project.

Decorative panels offer the possibility to change any room with little effort bringing a new sense of elegance and modernism. The diversity of materials, colors and patterns of surface materials allows a wide range of options and diverse applications to be offered.

Choose the best type of panel between the different possibilities: colored MDF panels, melamine faced panels, laminate faced panels, ultra-high gloss panels, lacquered panels or wood veneer faced panels among others.

Our decorative wall panels will add a touch of style to any space. All of our decorative panels are extremely durable and have the highest quality. We offer an extensive range of colors, sizes and finishes to suit any project. Choose between the endless catalogs of wood designs and achieve a feeling of calm and nature, or if you prefer a luxury and classic ambient try with a light or dark marble design. In our wide range of designs you will even find some textile designs that will bring a feeling of warmth and well-being.

Just choosing a certain decorative panels will change completely the feeling of the room, so let our expert team advise you to find the perfect one for the project. The flexibility of our offer also comes from the size of the decorative wall panels that can be totally customized, following the specific characteristics of your project.

Our decorative panels are quick and easy to install, creating an attractive finish easier and cleaner than with other materials, thanks to its dry installation. Along with the resistance of these materials, their amazing characteristics as a cladding material makes them a great option for any kind of contract project.

SOUND CONTROLLED WITH ACOUSTIC PANELS

Within all types of panels, one stands out because of its unique characteristics that has added another purpose to its design, we are referring to the acoustic panels. Its composition gives it excellent solution when it comes to sound proofing different spaces.Open spaces in offices, hospitality, education and public spaces present a constant challenge when it comes to proper acoustics. The acoustic panels of FINIXIA deliver highly effective sound absorption and echo reduction while offering tremendous creative design opportunities. Depending on the composition of the panel it will reflect, absorb or cancel the sound. Not only will this kind of panels create a good sound environment but they will give the room a feeling of warmth and elegance with its different designs.The wide range of designs that FINIXIA offers in acoustic panels will amaze you; choose between different shapes, materials, colors and textures, and find the best panel for your needs. Panels made of MDF, plywood, solid wood or compact laminate with all kinds of finishes like wood veneer, compact laminate, HPL or fabric among others, all with high-quality acoustic materials complying with the most stringent fire regulations.

Depending on the room configuration, the characteristics of the activity that will be developed there and its acoustic needs, a specific type of acoustic panels will be provided to perfectly fit in your project. They can be placed on walls, ceilings or even hung by cables or rods thanks to its huge versatility. A high-quality material that will last.

Create a new focal point in your space with bold designs at the same time that create a calm environment with sound control. The perfect material for special environments where nothing should be missing except unwanted noise.

THE VERSATILITY OF PLYWOOD

Plywood is a panel made of thin layers of wood glued and pressed together, usually with their grains at right angles to one another. That characteristic confers these panels high level of resistance being similar in strength and durability to the natural hard woods. The most commonly used wood species for plywood panels are: poplar, ilomba, okoumé, eucalyptus and birch.The boards stand out for their ease of machining and transport, together with their excellent strength /weight ratio, makes them very appropriate for use in the construction, nautical, packaging or in the construction of furniture and other carpentry and joinery. The uses of this material is endless, has a wide grade of versatility thanks to the transverse placement of the sheets which stiffens and reduces the tendency of wood to split when nailed at the edges. Its versatility also allows it to fit any curved surface smoothly and easily.Another advantage of plywood is that it has a great dimensional stability, extreme cold does not affect its dimensions or strength. In addition there are lots of available finishes for decorative uses like HPL laminate, wood veneer and glossy acrilyc finish among others.

It is very good at resisting sharp blows and all sorts of in-service abuse because of uniform strength of the grains regardless of direction along with the use of good veneers and adhesives. That makes it a very durable engineered wood product. Also, plywood comes in large sizes allowing to reduce the gaps or uneven ends, and waste very little material.

A good raw material gets unique and very special pieces, that is why this material is suitable for all kinds of applications very different from each other but with the common bond of using a durable, resistant and very versatile material.