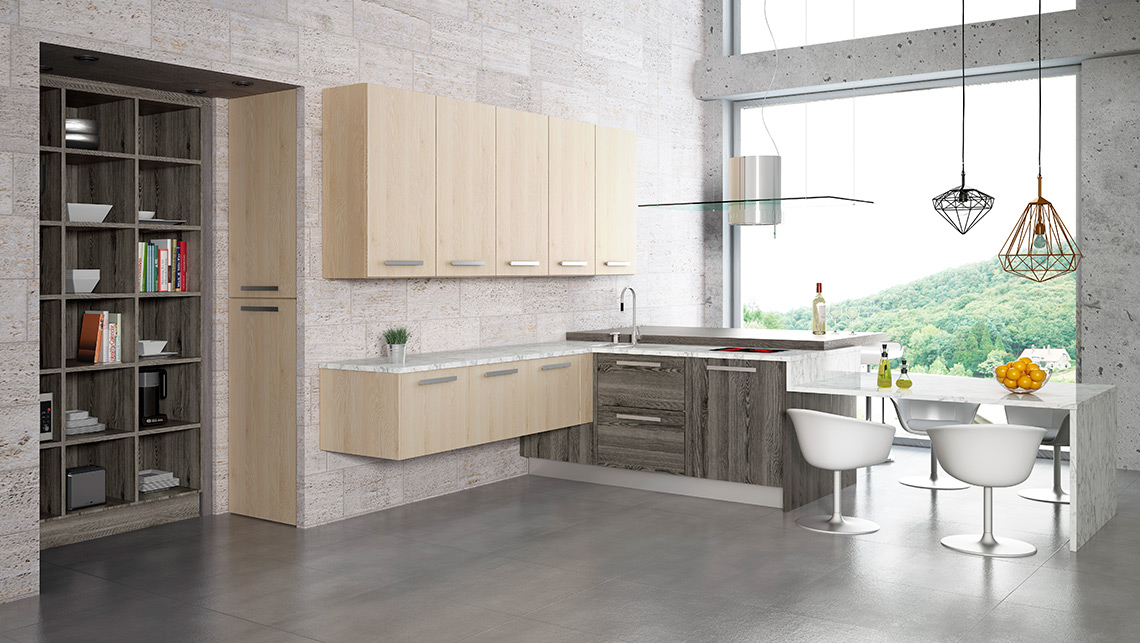 11 Nov

European wood products

FINIXIA was created as an international company for supplying wood products to the construction sector. Over twenty years of experience in the product and thousands of wood products sold, demonstrate our expertise in the field. During this long journey we have been able to open the product range including other products complementary to the main ones. Along with a wide network of contacts, we are able to locate the most suitable products for all kind of clients.

In order to be able to provide our products worldwide we have established an extensive network of distributors in different countries. Our clients in Canada, Austria, Germany, Georgia, Middle East, South Africa, Central Africa, Mexico, Peru are the best example of demanding costumers with significant projects that FINIXIA was able to achieve with a high level of quality and satisfaction.

Our best selling products are different solutions for walls, like decorative wood panels and acoustic wood panels, and solution for flooring like laminate wood flooring or solid wood parquet.

Products like decorative panels offer an incomparable range of possibilities, finishes and applications being suitable for all general uses in furniture and construction, along with the acoustic panels which add the acoustic properties for demanding spaces.

Every requirement will be fit also in flooring with our range of laminate wood flooring and solid wood parquet where you will find different species of wood, types of floors, colors and textures.

Though we cover a wide range of products, we are always open to receive challenging requests from our customers, as we have the infrastructure and the team to offer innovative and modern solutions.

DECORATIVE WOOD PANELS

There are many ways to add design, interest, and elegance to a space, but there are few products that rival the beauty and warmth of wood designs. The use of decorative wood panels add to the room a feeling of warmth and well-being that we all look for in interiors but also in public spaces or outdoor spaces.

Such a versatile product has infinitive applications like wall paneling, cladding and partitions, furniture, ceilings, interior decoration etc. Because of that, design, quality, performance and durability are extremely important criteria for decorative wood panels.

In order to find the best design for our client´s projects, FINIXIA offers a wide range of colors, patterns and styles in different shapes, dimensions and thicknesses, each one unique by design and texture. But our library of panel designs is merely the beginning, together with the advice of our experts, our clients will find in the decorative wood panels of FINIXIA the answer to a unique and modern design for all kind of spaces.

This class of panels brings with it a series of important advantages like the easy installation. This material has a dry installation making it cleaner and easier that other alternatives. It also provides one of the best thermic and acoustic isolation thanks to its natural properties. And all of that with a really low maintenance that makes really easy the cleaning of the surface.

Warmth, well-being and elegance are the different qualities that you can bring to the space of your choice with decorative wood panels.

ACOUSTIC WOOD PANELS

The type of activity that occurs in a particular space may demand a certain level of acoustic requirement in order not to disturb the other spaces. Also, the control and elimination of environmental noise pollution is sometimes needed for specific areas.

For those spaces FINIXIA provides different absorption solutions, like the acoustic wood panels, for acoustic decoration that not only integrate perfectly into the design but also improve sound quality.

This material offers many possibilities to create environments with the highest demands for acoustics, design and appearance added to the great aesthetic of its wood design that influences our minds with calm and harmony.

To ensure the effectiveness of an acoustic absorption solution, it is very important to install the optimal amount of acoustic absorbent material, and apply it to the most suitable surface (usually the ceiling, the wall or both).

The operation of acoustic wood panels is very simple. Sound waves will do one of two things when they encounter an object: they can be absorbed, or they can be reflected. When sound is reflected, it is sent back into the room.

When it's absorbed by a sound-absorbing material, like FINIXIA acoustic wood panels, it turns into a small amount of heat energy.

For that to happen, a combination of perforations and wood material is create allowing air to pass through them so that the material can dissipate the sound waves as they collide against the walls of the cavity.

The high technical characteristics of this product is not at odds with being a decorative element with great influence on the spaces where they are located.

In conclusion, with several variations of patterns and hole diameters, different levels of absorption and aesthetic results can be achieved. Perforated acoustic wood panels are a great way to get an acoustic treatment with a high degree of absorption.

LAMINATE WOOD FLOORING

Laminate wood flooring is one of the most versatile materials for flooring. It is based on the combination of layers of kraft and decorative paper impregnated with thermosetting resins. That process confers a wide variety of great properties that make them ideal for multiple decorative applications and contract projects both indoors and outdoors.

Different patterns, widths, colors, designs and shapes creates an incredible wide range of laminate wood flooring which will fit in any design.

Fill your interior with the rustic appeal of the old wood designs or make the space unique with the modern touch of a floor with narrow boards. Play with the widths of the planks and the installation creating unique patterns making your interiors like no others. Wider boards can complement larger spaces with a feeling of spaciousness meanwhile the smaller ones allows us to create bold combinations to make the space really incomparable.

There are absolutely no restrictions to where laminate wood flooring can be installed, being highly resistant to discoloration caused by sunlight, resistant to moisture, stains or scratches and perfect for high-traffic areas.

FINIXIA has an expert team that will guide you through its endless library of options, ensuring every technical requirement will be satisfy without neglecting a high degree of design.

Laminate wood flooring has demonstrated to be a perfect allied to architects and particulars who want to give their rooms a touch of nature design and comfort.

Being really easy to clean and barely needing maintenance with the fastest installation of nearly all types of flooring is becoming one of the most chosen option for consumers.

SOLID WOOD PARQUET

Solid wood parquet is a natural 100% wood product with each board coming from just one piece of solid wood. No two trees are the same, so each parquet floor is unique.

Solid wood is incredibly durable, and will last a lifetime. It is beautiful, natural and nice to walk on, and if it gets worn it can be sanded several times, giving it a very long service life.

Another great property of natural wood is that they insulate from cold and heat creating a feeling of warmth and thermal well-being.

The range of wood for solid wood parquet is endless. With so many different species available, choosing a particular type of wood for your solid wood parquet can seem like a challenge. Our team of experts in this kind of product will guide you through a number of species, including oak, walnut, and maple, among others.

Oak is a popular choice for its classic style and traditional look. On the other hand, walnut can offer depth and sophistication to your interior. Maple is the best option if what you are looking for is for the pretty grain and buttery tones to shine through. Define the style you want for the space and we will find the most suitable solid wood parquet for it.

We provide a wide and surprising assortment of floors, each with its own characteristics. Elegant, modern, classic or aged; solutions for every taste, style and desire. Any kind available in unique shapes and compositions will change every place into a sophisticate ambience. Ideal for an exclusive environment that seeks beauty and elegance in every inch of the space.

Solid wood parquet gives a lifetime of value in any project making it a wise investment. Fill your home, store or office with a warm, rustic and natural feeling.